Cosmetics & Drugstore articles
Surplus Stock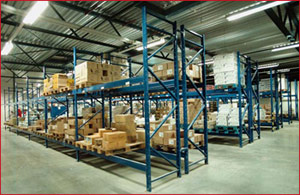 As buyers of leftovers, stock lots, over production, warehouse scrap, end series, returns and slow-movers, we can be of service to manufacturing companies. As long as these excess stocks are in your warehouse, they cost money every day. Together with the supplier we help clear your stock.
Goldmaster Cosmetics - From bulky, slow-mover to empty warehouse!
Goldmaster Global Stock Solution System ensures a very effieciënt warehouse management. We help the supplier liquidate his stock, and deliver on bottom prices for customers: WIN - WIN.
Gold Master has a very rapidly changing range of quality bulk items.
More information about current slow movers or end-of-life products? Please contact us.
Goldmaster Surplus Stock
warehouse scrap
end series
returns